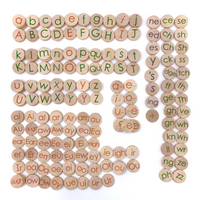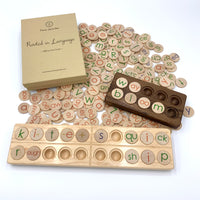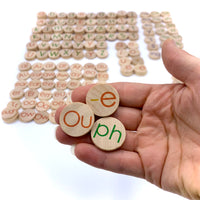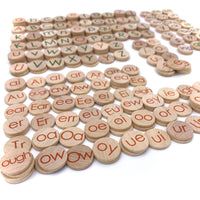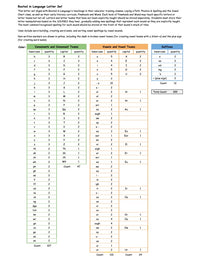 Small Coins - Rooted in Language
Regular

$48.00
Sale

$48.00

Regular
Unit Price

per
This letter set of 300 wood coins aligns with Rooted in Language's teachings in their educator training classes, Laying a Path: Phonics & Spelling and the Vowel Chart class, as well as their early literacy curricula, Pinwheels and Wand. Each level of Pinwheels and Wand may teach specific letters or letter teams but not all. Letters and letter teams that have not been explicitly taught should be stored separately.
Uses include word building, creating word sums, and sorting vowel spellings by vowel sounds.
Non-written markers are shown in yellow, including the dash in broken vowel teams (for creating vowel teams with a Silent-e) and the plus sign (for creating word sums).
"Pegged" fits in the Holes Only and Coin Pocket Frames.

"Flat" fits only in the Coin Pocket Frames.

- - - - - - - -

INCLUDES: 300 coins in a kraft storage box.
DIMENSIONS: 1-inch diameter.
MATERIALS: Printed maple wood.

----- BOARD NOT INCLUDED. Only used for demonstration. -----
NOTE: The Ten Frame and Twenty Frames shown in the photo are for demonstration only and do not come with the coin set. They are available separately in our shop. The coins also work well with our Hundred Frames: Holes Only and Coin Pockets.
Rooted in Language provides literacy instructional materials for typical learners as well as those with dyslexia, dysgraphia, and other language struggles. They also provide educator training for homeschool parents, tutors, and classroom teachers, covering all the key areas of language arts. Visit www.rootedinlanguage.com for more information.