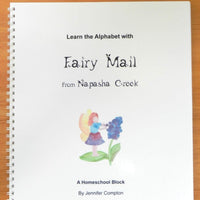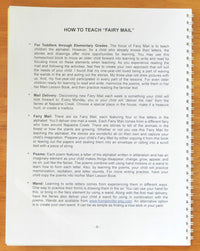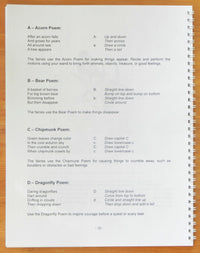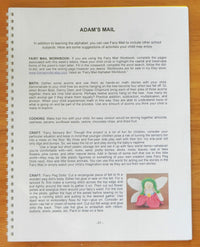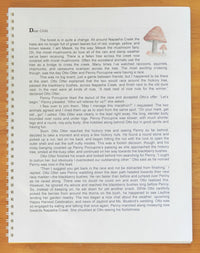 "Learn the Alphabet with Fairy Mail" for K-3rd
Regular

$20.00
Sale

$20.00

Regular
Unit Price

per
This is a homeschool block sectioned into six Fairy Mail delivered from the fairies that live around Napasha Creek. Through their stories, children will learn the letters of the alphabet. Also included are poems for each letter and suggestions for incorporating other school subjects in line with the fairy theme.
For Toddlers through Elementary Grades: The focus of Fairy Mail is to teach children the alphabet. However, for a child who already knows their letters, the stories and drawings offer more opportunities for learning. You may use this homeschool block to move an older child forward into learning to write and read by focusing more on these elements when teaching. As you experience reading the mail and following the activities, feel free to create your own approach that will suit the needs of your child. I found that my one-year-old loved being a part of waving the wands in the air and acting out the stories. My three-year-old drew pictures with us. And, my five-year-old participated in every part of the lessons. For even older children ready for learning to read and write, memorize the poems, write them in his/her Main Lesson Book, and then practice reading the familiar text.
As I was approaching different methods of teaching my children the alphabet, I decided to focus on the following:
* Teach all 26 capital and/or lowercase letters in the alphabet
* Teach the sounds each letter makes
* Help child identify letters when listening to words and reading text
* Introduce the child to how letters work together and create words (reading)
An excerpt from the book:
A Note to Parent/Teacher:

This approach to teaching my children the alphabet emerged from my desire to write fairy mail. Before beginning homeschool, I had written fairy letters to my children and slipped them into the mail as their own special arrival. The golden envelopes always excited my children and they begged me to read the letters right away. So, when it came time to teach my children the alphabet, I felt inspired to use fairy mail as a theme.
In this approach, the mail comes once a week from a different fairy each time. In the story there are characters or plants or items related to the letters of the week. Each alphabet letter is accompanied with an alliterative poem. We enjoyed using the poems to cause changes around us, such as making things grow or disappear or stimulating courage, love, and laughter.
Napasha Creek is a small stream near our home. We've spent many hours playing in the water during summertime. Then during the dry season, we like to walk along the creek bed and discover the animals and nature living around it. These walks inspire my fairy stories. Have fun meeting the fairies from Napasha Creek, enjoying their adventures, and learning along the way.
Jennifer Compton