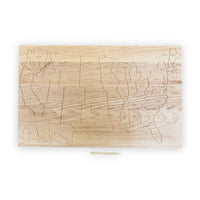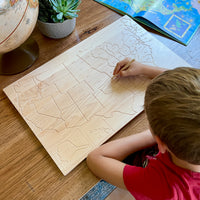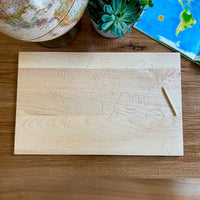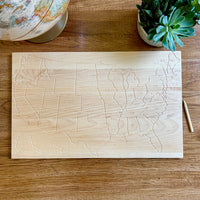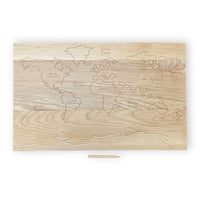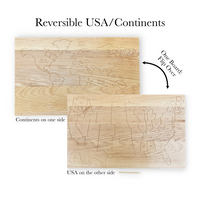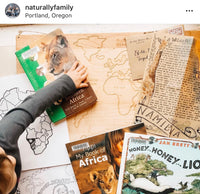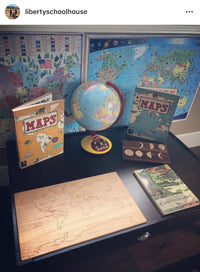 USA and Continents Tracing Board
Regular

$50.00
Sale

$50.00

Regular
Unit Price

per
Your geography lessons just became a bit more interactive and exciting--a tracing board for both USA and Continents. Choose between the two or combine them onto one reversible board. The USA board will help your child not only see but feel the placement of each state, learning its abbreviation and size. The Continents side shows your child the seven continents and oceans, all labeled with engraved titles. By tracing the lines, it focuses your attention on the part of the world you're studying, engaging more senses to help truly understand the world around you. We include a tracing stick with every board that works just like a pencil, fitting into the grooves of the board.

Here's a fun game you can play with this board and our U.S. Flags Coins: Watch Here!
Other ways to play include crayon rubbings, using play dough to represent mountain ranges and rivers on the board, demonstrating paths explorers created, and displaying it for reference and beauty.
- - - - - - -
DIMENSIONS: 22 x 15 inches.
INCLUDES: Board and Pointed Tracing Stick.
MATERIALS: Maple Wood. Finished with lacquer.
Photos with names at the top come from Instagram and are being shared with permission. Thank you @naturallyfamily, @libertyschoolhouse, and @boldly_north.